SUPPORTING ARTS EDUCATION PROGRAMS & SERVICES THAT INSPIRE CREATIVITY, BUILD CONFIDENCE, & STIMULATE CRITICAL THINKING IN AMERICA'S YOUTH.
Supporting these initiatives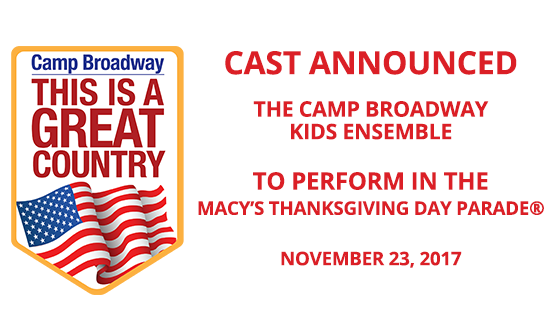 This Is A Great Country Fund
Broadway Education Alliance and partners enable dozens of children from active military families to participate in Camp Broadway's performance of Irving Berlin's "This Is A Great Country." The Camp Broadway Kids Ensemble features 128 kids from 104 cities across America. We're proud to celebrate military families on this national day of thanks.