Board of Directors in Development
Brian Curran
Brian W. Curran is the Chief Operations Officer of Diversified Agency Services ("DAS"), the marketing services division of Omnicom Group Inc (NYSE: OMC). He has global responsibility for the strategic development and operational performance of DAS's extensive interests in the customer experience, shopper, customer engagement, promotional, entertainment, sports, field and channel marketing space. He is also responsible for strategy development including much of DAS's corporate mergers and acquisition activity. Brian is also Assistant Dean of Omnicom University, the senior management development program within Omnicom Group. Previously, he was International Chief Financial Officer of DAS from 1998-2003. In this role he was based in London, and was responsible for the operational and financial performance of the DAS businesses in Europe. Prior to that, he was the Group Financial Director of Rapp, the leading direct marketing services provider in the United Kingdom, from 1986-1998 providing the stewardship to support the growth in their business from billings of $20m to $200m, including the sale of the business to DAS in 1994. Mr. Curran is an economics graduate of the London School of Economics. He qualified as a Chartered Accountant in London in 1983 and remained in public practice until 1986. Throughout his professional career, Brian has provided financial stewardship and advice to a number of sports clubs and associations.
Susan Lee
Susan E. Lee is an innovator and an industry leader working with many theatrical producing companies and non-profit arts organizations. She is the Chief Marketing Officer for The Nederlander Producing Company of America, where she oversees new business partnerships and has successfully launched Audience Rewards, now the official loyalty program for Broadway; The National High School Musical Theatre Awards aka The Jimmy's Awards, named in honor of James M. Nederlander; and InTheatre Network, and BroadwayDirect.com. Previously, Susan oversaw the development of new business strategies for Serino Coyne, Inc., the largest full-service agency in the live entertainment industry. Under her leadership, the agency expanded services to include Internet marketing, sponsorship sales, media promotions and launched Tuesday's at 7 and Season of Savings. She introduced Camp Broadway LLC and ShowTrans® in 1995 and has since managed the brand, business and program development. Susan helped introduce sponsorship marketing to Broadway during her tenure as Director of Marketing at The League of American Theatres and Producers, where she launched Broadway on Broadway, The Broadway Line and, most notably, Celebrate Broadway: The 100th Anniversary of Broadway in Times Square. She is a member of The Association of Press Agents and Managers and served as the national press representative for Yul Brynner's Farewell Tour of The King and I, and other shows.
Michael DiFonzo
Michael DiFonzo is a recent graduate of Columbia University with an M.F.A. in Theatre Management & Producing; completing his Shubert Foundation Fellowships at ICM, New York Theatre Workshop and Miami City Ballet. Most recently, Mr. DiFonzo worked at Disney Theatrical as a paralegal for the company's three in-house attorneys, advised Dancetime Publications as a copyright and licensing consultant, and supervised contract management for the League of Off-Broadway Theatres and Producers during their Actors' Equity Association collective bargaining negotiations. Michael's diverse career in the performing arts began at the American Dance Machine, reconstructing dance numbers from landmark musicals with Broadway's leading choreographers. After a successful career as a dancer and choreographer, he embarked on an entirely new chapter while Director of Entertainment at the Miami Beach nightclub Paragon, presenting celebrity recording artists and top-name Billboard DJs, organizing many of the early AIDS benefits and raising over $1.5 million for local and national service organizations. These achievements led to producing large-scale multimedia productions for Fortune 500 companies while concurrently providing general management services for mid-size dance companies and creating patron and donor events for the Paul Taylor Dance Company. Mr. DiFonzo received his paralegal certification at City University of New York and holds a B.A. in Theatre from Binghamton University.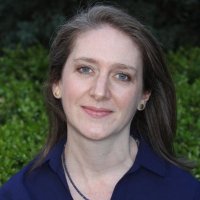 Melissa Caolo
Melissa Caolo brings her leadership and management skills to Camp Broadway LLC in her role as Managing Director. Prior to joining the company, Melissa served as Production Manager for Nederlander Worldwide Entertainment where she oversaw the company's presentation of Broadway shows throughout China including the 10-city tour of AIDA in 2008 and FAME: The Musical and LUMA in 2009. She also led the development of the inaugural session of the Cultural Trade and Industry Exchange Program, a training session for Chinese arts managers and cultural government officials in the best practices of commercial theater in the United States. Melissa has toured extensively in the United States and throughout the world as a Stage Manager and Production Manager for several major American dance companies including New York City Ballet, The School of American Ballet, the Trisha Brown Dance Company, the Martha Graham Dance Company, Elisa Monte Dance, Baryshnikov Productions, Jacob's Pillow Dance Festival and Boston Ballet among others. Theater credits include Lincoln Center Institute, Lincoln Center Festival and North Shore Music Theater. Melissa has also served as General Manager for the Martha Graham Company, Booking Manager for Pentacle, Danceworks Inc. (an arts service organization), Managing Producer for Shen Wei Dance Arts as well as Production Consultant for Morphoses: The Wheeldon Company. She is a member of the staff of Sarah Lawrence College where she teaches stage management and technical theater and serves as Technical Director of the Dance Department. Melissa is a graduate of Emerson College, Boston, MA with a BFA in Theater with a concentration in Production Management.